Parents' and grandparents' histories are valuable and all too easily lost when their health takes a downturn. While it would be wonderful to have a professionally recorded interview exploring their history, it's hard to find room in the budget for a project like that.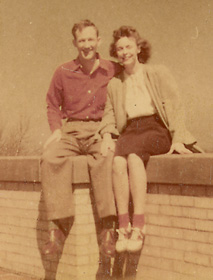 Enter Living Family Albums' personal history Interview Kits.
One of the easiest and most powerful ways to inexpensively preserve precious memories: Interview Kits designed for the amateur, complete with detailed shooting instructions and a fabulous script of questions. We are passionate about these Kits, and one visit to our sister website Living Family Albums will show you why.